/
/
The Swanage Lifeboatman Railtour to visit Swanage from Salisbury and the South Coast
POSTED BY:
Swanage Railway
17th March, 2014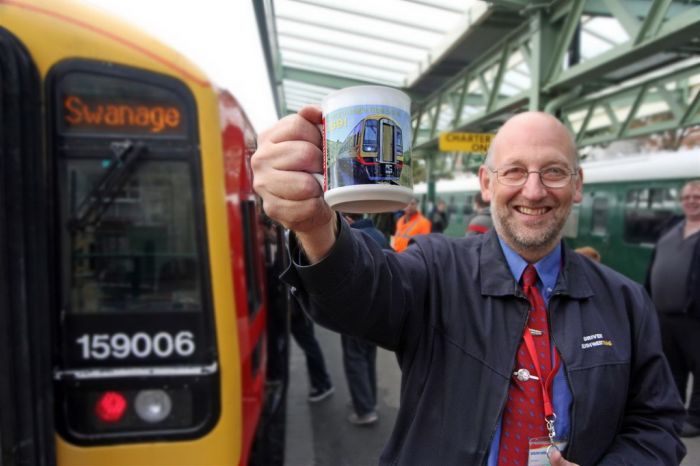 Andrew P.M. Wright.
POSTED BY:
Swanage Railway
17th March, 2014
Trains on the Waterloo to Salisbury and Exeter line, from the 1960s to the 1980s, are to be re-created on the Swanage Railway on Thursday 8th May as the opening to this years Diesel Gala and Dorset Beer Festival.
The 'Day on the Mule' event celebrates the London to Exeter route and will feature mainline traction linked this route throughout the decades including visiting loco Class 50, 50026 "Indomitable", a South West Trains Class 159 plus Swanage Railway based Class 33, 33 111 working in push pull mode with London Underground's 4TC unit, both operating alongside steam-hauled trains operating the Railways intensive 'Blue' timetable.
With the kind of assistance of South West Trains and UK Railtours, an additional rail tour will be running from Salisbury to Swanage - 'The Swanage Lifeboatman' will travel via Romsey, Southampton, Bournemouth and Poole - in aid of the RNLI's £200,000 Swanage lifeboat station appeal, which is the Swanage Railway chosen charity for this years Diesel Gala.
The charter train will run on 8th May from Salisbury, formed of a 3 car Class 159 unit with charter tickets valid for free travel on the Swanage Railway for the day, returning to Salisbury after a 5 hour (approx) stay.
All bookings for this tour should be made via UK Railtours here.
Other News