/
/
Swanage Railway Celebrates Winning a Prestigious & Coveted Trip Advisor "Certificate of Excellence"
POSTED BY:
Swanage Railway
8th July, 2014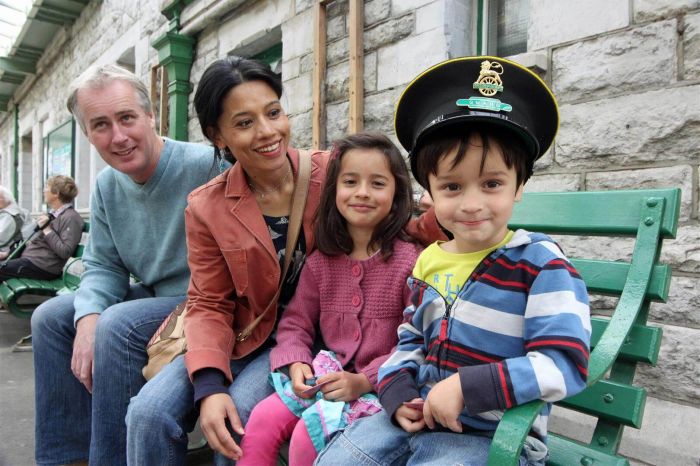 POSTED BY:
Swanage Railway
8th July, 2014
Story and pictures by Andrew P.M. Wright
Swanage Railway official photographer and press officer
Volunteers and staff at Dorset's popular heritage railway are celebrating winning a prestigious and coveted Certificate of Excellence from Trip Advisor – the world's largest travel website.
Rebuilt from nothing since 1976, the award-winning five-and-a-half mile heritage line to Harman's Cross, Corfe Castle and Norden Park & Ride carries more than 210,000 passengers a year.
Swanage Railway General Manager Richard Jones said: "Achieving a Trip Advisor Certificate of Excellence is a great credit to our team of dedicated volunteers and staff who work very hard to deliver an enjoyable and memorable visit for our many passengers throughout the year.
"The Swanage Railway has received 589 Trip Advisor reviews, of which 67 per cent were rated in the 'excellent' category and 26 per cent were rated 'very good'," he added.
Swanage Railway Company Chairman Peter Sills explained: "Everyone is absolutely delighted to have won this prestigious and coveted Trip Advisor award.
"It's is a wonderful recognition of all the hard work that our staff put into giving our passengers the best day out possible.
"Customer feedback is key to the Swanage Railway improving still further its high customer standards," added Mr Sills.
New volunteers are always welcomed by the Swanage Railway, no prior experience is necessary as full training is available. For an informal chat – and to find out more – contact our volunteer co-ordinator Mike Whitwam on 01929 475212 or email [email protected].
Other News