/
/
SWANAGE MOGULS FUND LAUNCHES £50,000 APPEAL TO HELP OVERHAUL ONLY SURVIVING 1920s 'N' CLASS STEAM LOCOMOTIVE
POSTED BY:
Swanage Railway
9th September, 2015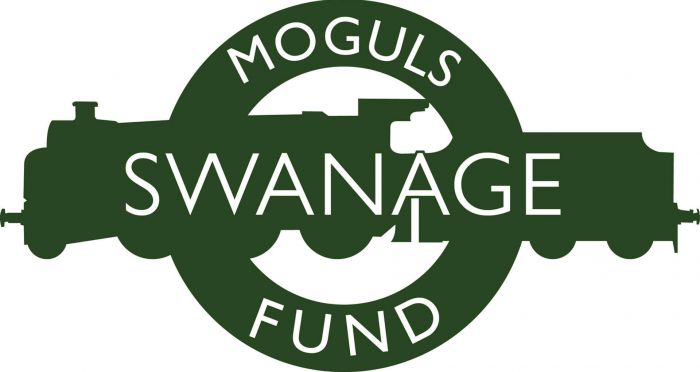 POSTED BY:
Swanage Railway
9th September, 2015
Story and pictures by Andrew P.M. Wright.
Swanage Railway official photographer and press officer
A £50,000 appeal to help carry out a major heavy overhaul of the only surviving 1920s Southern Railway 'N' class steam locomotive has been launched by a group of dedicated Swanage Railway volunteers.
The Swanage Railway Trust – a registered charity – has also published a new fund-raising and information website at 'swanagemoguls.com', to promote the Swanage Moguls Fund, where donations can be made.
Designed by Southern Railway Chief Mechanical Engineer Richard Maunsell, 2-6-0 wheel arrangement locomotive No. 31874 was built at Ashford in Kent during September, 1925, and worked across the south of England for almost 40 years.
The 103-ton 'N' class locomotive hauled passenger and freight trains across the south of England for almost 40 years before being withdrawn by British Railways at Guildford in Surrey during March, 1964, and being sent to the Barry scrapyard in South Wales.
Last year, the Swanage Railway entered into a 25-year agreement to lease No. 31874 – along with two 'U' class Richard Maunsell-designed steam locomotives No. 31625 and No. 31806 – from their Hampshire owner John Bunch for use on the Purbeck heritage line.
The Swanage Moguls Fund was created by the Swanage Railway Trust to fund the major heavy overhaul of the three classic Southern Railway locomotives which all date from the late 1920s.
The three classic Southern Railway steam locomotives are known as Moguls because of their 2-6-0 wheel arrangement.
The £50,000 fund-raising drive for No. 31874 by the Swanage Moguls Fund was launched at the iconic Great Dorset Steam Fair near Blandford.
Minus its tender, the unrestored 62-ton 'U' class steam locomotive No. 31625 appeared throughout the popular event, including being towed around the heavy haulage ring by vintage traction engines and a road transporter from Allelys of Studley in Warwickshire.
'U' class No. 31874 is being overhauled in the Swanage Railway's locomotive works, on the outskirts of Swanage, after which No. 31625 will be next in line for restoration. 'U' class No. 31806 is hauling trains on the Swanage Railway.
During its working career with the Southern Railway and British Railways, No. 31625 was based at Salisbury, Basingstoke and Exmouth Junction. The 'U' class was withdrawn from Guildford in 1964, before being sent to the South Wales locomotive scrapyard at Barry that summer.
Swanage Railway director and locomotive provision portfolio holder Kevin Potts said: "Inclusion of the three Maunsell Moguls in the Swanage Railway's steam locomotive fleet will complement the Swanage Railway's motive power and go a long way towards safeguarding the provision of steam services between Swanage and Norden – and perhaps beyond in due course.
"It is important these three iconic Southern Railway locomotives remain working in a setting that typifies their use during their former working lives.
"The locomotives are ideally suited to operations on the Swanage Railway, being both powerful enough to handle five-carriage trains – and longer, if needed – yet also economic to operate.
"Overhauling steam locomotives to the standard required for operating public services is an expensive undertaking so the Swanage Railway Trust welcomes contributions to support the overhaul of the Maunsell Moguls," explained Kevin, also a Swanage Railway volunteer locomotive fireman.
The term Mogul is believed to have originated from a 2-6-0 wheel arrangement steam locomotive built for the Great Eastern Railway in 1879.
To find out about the Swanage Moguls Fund, visit 'swanagemoguls.com' where donations can be made and locomotive parts sponsored. You can also donate £5 using a mobile phone by texting MOGULS to 70660.
Other News