/
/
/
SR 4-6-2 "West Country" Class no. 34028 Eddystone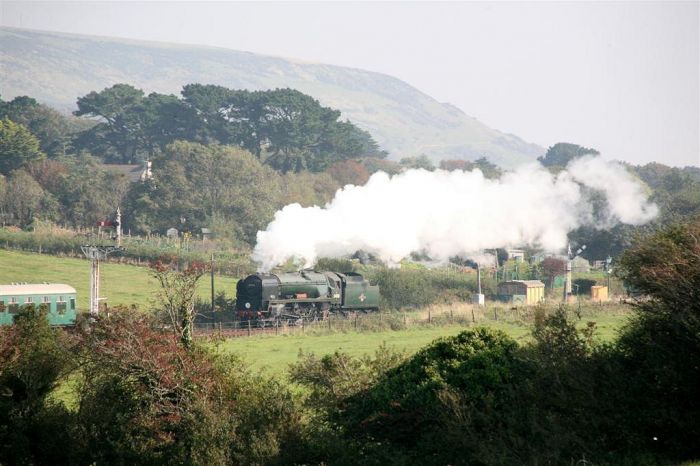 Bulleid Pacific No. 34028 Eddystone is owned by Southern Locomotives Ltd and has been running regularly on the Swanage Railway since 1999.
Eddystone visited the West Somerset Railway for their 2009 Spring Steam Gala. While there Southern Locomotives arranged with West Somerset Restorations Ltd to use their lifting jacks at Williton, to enable SLL to deal with axlebox horn clearance issues. Eddystone is now back at Swanage and visited Eastleigh 100.
15th July 2009: Eddystone is now back in service following tender axle box repairs.
August 2014: Eddystone is now out of service for its 10 year overhaul.