/
/
/
LSWR 0-4-4T Class M7 no. 30053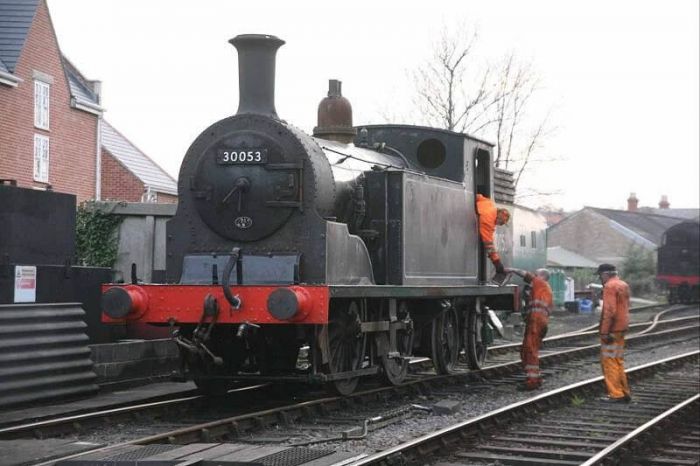 Drummond M7 30053 is owned by Drummond Locomotives Limited, and has been running regularly on the Swanage Railway since 1992, having taken 5 years from arrival in 1987 to be overhauled into running condition.
Enthusiasts can find more information in a book published by Drummond Locomotives Limited titled "Nine Elms to Waterloo" available from the Swanage Railway On-line Shop here.
Enthusiasts can also find more information in a new 208 page book written by Peter Swift "The Book of the M7 0-4-4Ts"
A brief description: The ubiquitous passenger tank engine of Southern England, detailed and examined as never before. All the usual 'Book Of' goodies - works and shed data, and endless, dazzling, absorbing detail. There was no official differentiation between the engines and, until Southern days, there were no differences in the uses to which an M7 could be put. However, the various types of M7 had distinctive differences which are apparent to the locomotive historian and important to the modeller. They are teased out and demonstrated here for the first time.