/
/
/
BR Class 121 unit W55028 Bubble Car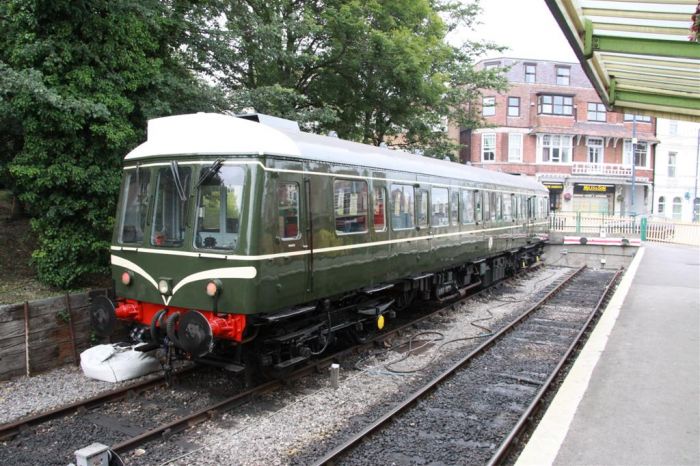 Ex-South West Trains BR class 121 'Bubble Car' No W55028 returned to the Swanage Railway on 22nd July 2009, having initially arrived via the main line connection from Wareham on 21st March 2009.
The diesel locomotive had been used for driver route training by South West Trains (then carrying the number 960012), until purchased for use on the Swanage Railway.
The DMU briefly entered service during the Swanage Railway's 2009 "Railway at Work Weekend" before being moved to Ramparts at Derby for overhaul and repainting into BR green.
Sixteen Class 121 single-car driving motor vehicles were built from 1960, numbered 55020-55035. These were supplemented by ten trailer vehicles, numbered 56280-289 (later renumbered 54280-289). They had a top speed of 70 mph, with slam-doors, and vacuum brakes. The driving motor vehicles were nicknamed "Bubble Cars" by enthusiasts.